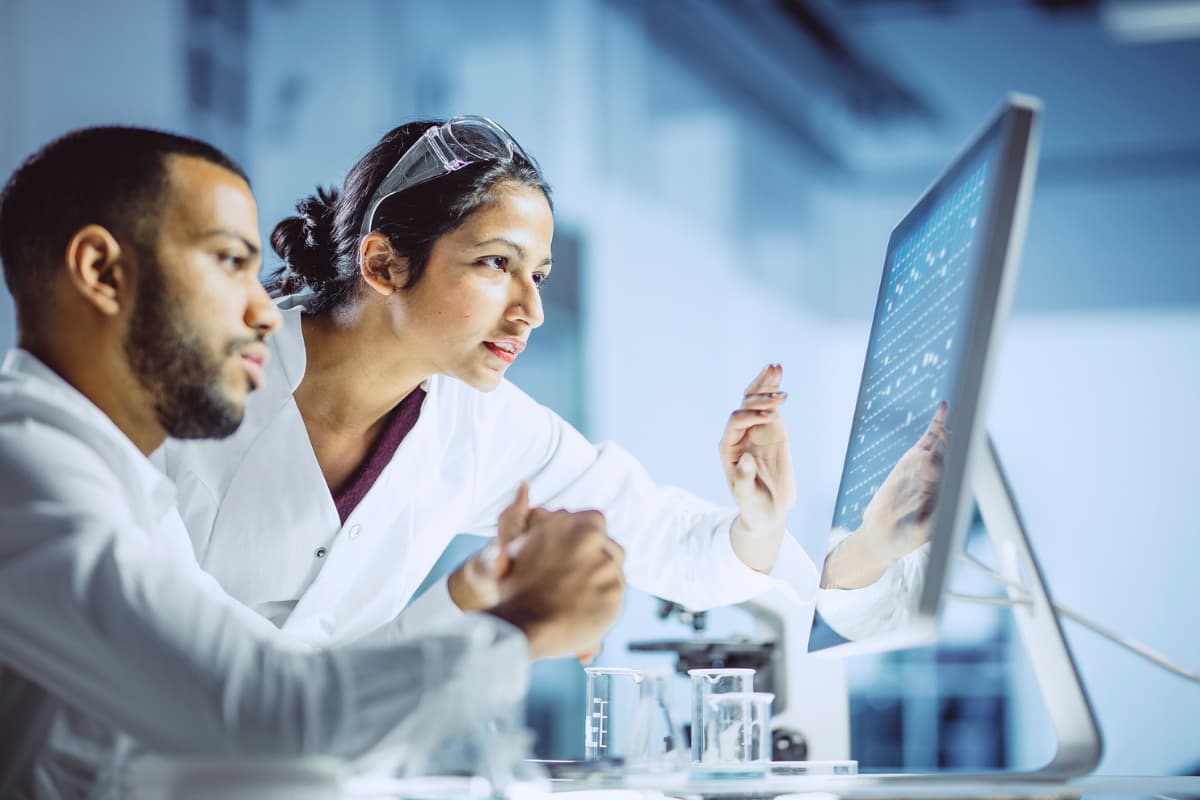 How Cloud-Based LIMS Technology Can Upgrade Your Lab
As a lab manager, it can be a challenge to make sure that the software you invest in provides you with optimal outputs. Integrated on-premise software can provide your staff with the necessary tools they need, but over time can become sluggish and expensive to keep up with developing needs. Instead of wasting time, money and additional staff to run bulky software, have you considered using a cloud-based LIMS alternative? Here's some reasons why it could benefit your lab:
No more expensive updates
Traditional on-premise LIMS have profited off the need for labs to spend money on regular updates to ensure they're able to run systems optimally. This means that after investing in the original licensing and implementation costs, lab managers are stuck with update bills that can skyrocket over time. Unlike these dated systems, cloud-based LIMS are based on a subscription based method, usually set at an affordable monthly amount. No large up-front costs and, importantly, no more expensive updates. As long as you remain a paying member, you'll have access to the newest updates available, free of charge.
Manage staff and patient data easily
Need to manage a large number of staff members in multiple locations? Having a cloud-based LIMS means you don't need to worry about staff data taking up space. With off-site secure data storage, you can easily access staff and patient data in just a few clicks, and grow your lab without any data constraints.
Streamline processes
Auto-input, pre filled reports etc.Working in research and development can often mean completing repetitive tasks which can often take lots of time. By utilizing your cloud-based LIMS, you have access to pre-filled reports and auto-input functionalities that can save your staff hours and time, and in turn save your lab money. By streamlining your processes you can focus on what matters, your results.
Improve response times
With a growing patient portfolio, you need a system that can increase your outreach and improve patient response times. Many cloud-based LIMS include patient reporting functionalities that automatically keep patients up to date with their results, without staff intervention.
Keeps your lab secure and compliant
Keeping your data safe and secure is a key priority for any laboratory, and it's important that you choose a LIMS that ensures you're staying compliant. Make sure the LIMS you choose mitigates the risks of data breaches, prepares you for industry and privacy compliance audits, prevents internal abuse attempts, and protects your sensitive and confidential data. 
Silabmed is a complex cloud-based LIMS, developed to support labs of all sizes. It reduces workloads, speeds up response times and improves research and development outputs, all at an affordable monthly cost.
Speak to us today to find out how Silabmed LIMS can upgrade your laboratory by contacting Esta dirección de correo electrónico está siendo protegida contra los robots de spam. Necesita tener JavaScript habilitado para poder verlo..